Amanda Kruger
Research Program Manager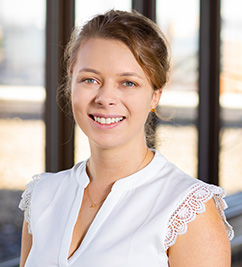 Amanda Kruger is a project manger for the Madison Education Partnership and miscellaneous projects with Eric Grodsky. She previously worked with multiple projects at WCER as an admin. She is from Rochester, Minnesota with her bachelor's degree in Political Science and History from the University of Minnesota - Twin Cities. Prior to WCER, she worked in Secondary Education for the Wisconsin Historical Society and the Minnesota Historical Society, traveling around the state teaching students history and hosting events.
Her current grant funded projects are:
*IES - Enhancing the Quality of Instruction of Four-Year-Old Kindergarten
*Spencer Foundation - MEP Collaborating around the Transition to Kindergarten
IES/DPI - Connecting Educators and Evidence SLDS
*Mindset Scholars Network - What makes a Classroom a Community?
*MEP Associated Projects
Contact Information
amkruger2@wisc.edu
Phone: (608) 265-5366
Office: 461D Ed Sciences
Current Projects
Madison Education Partnership (MEP)