Robert Mathieu
Director, Center for the Integration of Research, Teaching, and Learning (CIRTL)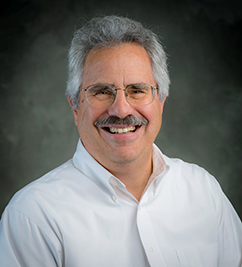 Robert Mathieu is the founder and director of WCER's Center for the Integration of Research, Teaching, and Learning (CIRTL). He served the School of Education as the Director of WCER and Associate Dean for Research from 2014-2019. A member of the faculty at UW-Madison since 1987, he was educated at Princeton University and the University of California-Berkeley, after which he became a Fellow of the Harvard-Smithsonian Center for Astrophysics. He has received a Presidential Young Investigator award, a Guggenheim Fellowship and a Kellett Award for his research into the formation, dynamics and evolution of star clusters and binary stars. He is currently the Albert. E. Whitford Professor of Astronomy.
Bob also has led national initiatives for the improvement of science higher education. From 1998 to 2000 he was the Associate Director of the National Institute for Science Education, and led the development of the Field-tested Learning Assessment Guide (FLAG) and other resources for science, engineering, and mathematics faculty. As the Director of CIRTL, he leads a 43-university network focused on the preparation of STEM graduate students for future roles as both forefront researchers and effective teachers. He was recognized as an AAAS Fellow, and APS Fellow, and a Fellow of the Wisconsin Academy of Sciences, Arts and Letters for his combined commitment and impact on science and education.
Bob recently received the Hilldale Award of the University of Wisconsin - Madison.
Contact Information
mathieu@astro.wisc.edu
Phone: (608) 263-4203
Office: Ed Sciences
Current Projects
Center for the Integration of Research, Teaching & Learning (CIRTL) Network
Data Recognition Corporation
Completed Projects
Center for the Integration of Research, Teaching, and Learning (CIRTL)
Building Capacity for Course, Program, and Department Evaluation: Improving and Expanding the Student Assessment of Learning Gains Site
The CIRTL Network: Shaping, Connecting, and Supporting the Future National STEM Faculty
Building Capacity for Course, Program & Department Evaluation: Improving and Expanding the Student Assessment of Learning Gains Site (Supplement)
Delta Project
Supplemental Support for Delta Program
Supplemental Funding: A Bridge to the Expanded CIRTL Network
CIRTL Community Commons: Connecting 22 Research Universities to Prepare a National Faculty to Advance STEM Undergraduate Learning
The CIRTL Network: 25 Research Universities Preparing a National Faculty to Advance STEM Undergraduate Learning
Collaborative Research: CIRTL INCLUDES - Toward an Alliance to Prepare a National Faculty for Broadening Success of Underrepresented 2-Year and 4-Year STEM Students
Collaborative Research: CIRTL INCLUDES - Toward an Alliance to Prepare a National Faculty for Broadening Success of Underrepresented 2-Year and 4-Year STEM Students - Participant Support Costs
Preparing Future Faculty to Improve STEM Education: Broadening the National Impact of the CIRTL Network